---
Developer: Artlogicgames
Composer: Clea, Fandrey
Site:
Artlogicgames
Genre: RPG
Size: 9.06 MB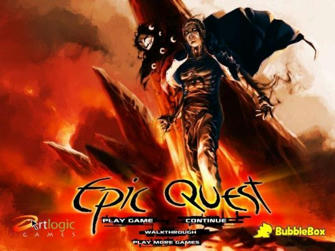 A challenging turn based RPG, earn EXP points, buy upgrades and build your party of warriors to defeat all evil!
"The land of Alteria has turned into a living hell, ravaged under the tyrany of Argus, the Lord of Darkness.
You, Severnius are the Kingdom's only hope. The King has ordered you to make the journey to Argus' headcamp and defeat the evil forces."
Relieve the savaged Kingdom of Alteria of all evil.
Travel towards the headcamp of Argus, the Lord of Darkness. Build your party, gain EXP and buy upgrades.
Defeat all evil!!
Tips: Explore your units against enemy, you cannot beat all enemy using only one unit , you should find enemys weakness.
Screenshot(s):
Links:
Bubble Box
Newgrounds
Download:
Mediafire