---
Designer: Shauqi
Artwork: Awaken Dreams Studio
Site: -
Genre: Turn Base Strategy
Size: 4.80 MB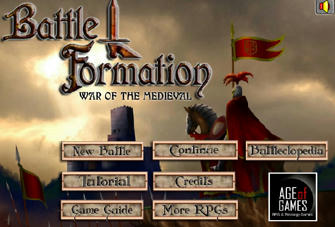 Description
Battle Formation is a turn based Strategy war game.
At the beginning of each level, you can see the formation of your enemy, then plan your moves.
The key to win is knowing the behaviour of your units.
Believe us, it's not about the numbers, it's about tactics.
Create a formation, press the button, then relax and enjoy the battle.
Control
Mouse
Guide
Screenshot(s)
Link(s)
Age of Games
Download
Sitelock