---
Programmer: Andi Eko Suryono
Producer: Artlogicgames
Project Manager: Rudi Sudarto
Artis: Agus Yunanto
Site:
Artlogicgames
Genre: Tower Defense Game
Size: 2.95 MB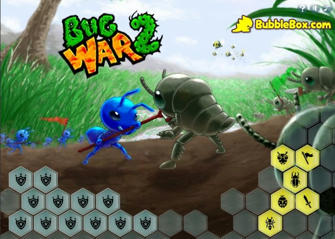 Description
Insects come in many shapes and sizes and have one thing in common, they are merciless warriors. Pick your race, breed a powerful army and dominate the battlefield.
Instructions
Colonize and annihilate the enemy.
Click your colonies individually or click and drag to select multiple colonies. Click a neutral or enemy colony to attack.
Screenshot(s)
Link(s)
BubbleBox
Newgrounds
Download
Mediafire