---
Game Sponsor: Stone Age Games.
Game Designer: Belugerin Games.
Game Artist: Awaken Dreams Studio.
Game Programmer: Arief Raditya P.
Level Designer: Arief Raditya P.
Game Tester: Priit Tennokese (Stone Age Games).
Special Thanks: Miquel Pro Verianto.
site:
Belugerin
Genre: Action+Simulation
Size: 7.56 MB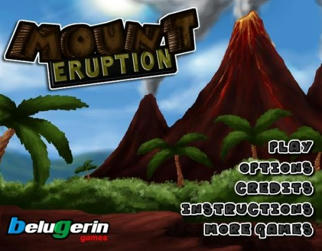 Description:
Save Bob´s family by ejecting them to safer grounds using the ejector device.
Controls
Use left and right arrow buttons to rotate the characters so they can land on their feet. Press P during the game to pause the game and show the menu. Each characters posses 3 special poses, use the special button to pose in mid-air.
Screenshot:
Links:
StoneAgeGames
Belugerin Games
Download:
Mediafire